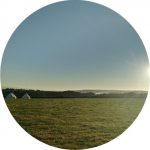 WEC Camps began as a holiday and opportunity for discipling children who attended the regular "Warrior" clubs, back around 1950. We have been running these holidays for children from church backgrounds since that time. We are a non-profit-making organisation, whose leaders give their time voluntarily and who contribute to the overall cost of the activities.
WEC Camps are part of WEC International and the core aim is to provide a high quality holiday, with positive help in developing Christian character. Informal prayers, talks and a missions focus as well as fun activities, make up a week at camp.
Who is on the staff ?
All the holidays are run by experienced adult staff. There is a high ratio of adults to young people, usually 1:3. All adults on site are trained and supervised.
All team members are subject to stringent checks, in line with the camp's Safeguarding – Child Protection Policy. This includes all adults on site completing an Enhanced Disclosure – DBS Check.
Safety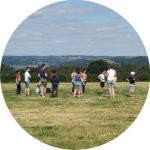 Equipment is checked and maintained to a high standard. Sea bathing at Warrior camp never takes place without at least three members of the team actually in the water and a qualified life saver present on the beach. The camps have regularly serviced fire-fighting equipment.
As we are under canvas in a field, safety and security are of utmost importance. All campers are accommodated in tents, which usually house three or four young people. Leaders will be housed in adjacent tents to ensure reasonable safety and security for your child. Staff patrol through the late evening and there is a member of staff on site at all times. In addition we operate a comprehensive child protection policy, a copy of which is available on request from the youth office.
The camp staff reserve the right to send home without refund of fees any camper whose behaviour is detrimental or disruptive to the camp.
Medical information
Each camp has a designated first-aider with a current certificate from one of the national organisations. Others within the camp who hold a current first aid certificate will be part of a team managed by the designated first-aider.
Diet
Menus are drawn up with the aim of providing balanced meals with adequate quantities for campers of different ages. Vegetarians are welcome and we do provide for special dietary requirements as long as we are informed before the starting date of camp.
Daily timetable
All activities recognise and provide for adequate rest and all have lights out set at a sensible time for the age group. In the case of the Warrior Camps there is also a compulsory rest period after lunch.
Any extras?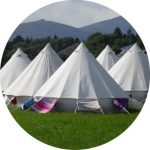 The price shown for the holiday is totally inclusive of all accommodation, food and most activities and it is possible that, from time of arrival to the time of departure, a camper who brought no pocket money would be fully occupied for the entire holiday and could participate in all activities. However, especially at Teen Camp there are some optional activities that require an additional charge. On Warriors this is the occasional craft option. Therefore some pocket money is advised. We also have sweets, drinks, books and the like available for sale. Campers like to send postcards home and spend money on presents.
We advise that you take out your own holiday insurance, to cover against, cancellation,  personal accident, illness or loss of kit. An alternative option is the Freetime policy from Access Insurance. This is a specifically designed for youth holidays and camps. Further details can be obtained from the Youth office. WEC Camps activities are covered by WEC International's public liability policy.
Travel details and kit lists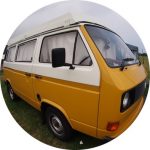 These are normally sent out about four weeks before the start of the holiday, together with a statement of the fees outstanding, if any. The cost of travel is not included in the fee. Parents or party leaders are responsible for the travel arrangements to and from the camp field.
Those who travel independently on public transport will be met at the coach or railway station nearest the camp field if requested.
Fees and cancellation
The fee for each holiday is shown in the details in the brochure and all have a non-returnable deposit of £30. The balance of the full fee is payable four weeks before the start of the holiday. If you cancel four weeks or less before the holiday commences you will be liable for the full fee.
Assistance with fees
Should financial circumstances prevent someone attending an activity, WEC Camps has a bursary fund, which may be able to assist. Application, in confidence, should be made to The Youth Office, outlining the circumstances.
Changes to or cancellation of an activity
The information is correct at the time of going to press and is published in good faith. WEC Camps reserves the right to refuse any application and to alter or cancel a holiday where necessary.